Face Masks or Hand Sanitizer $14.99 (Retail $19.99)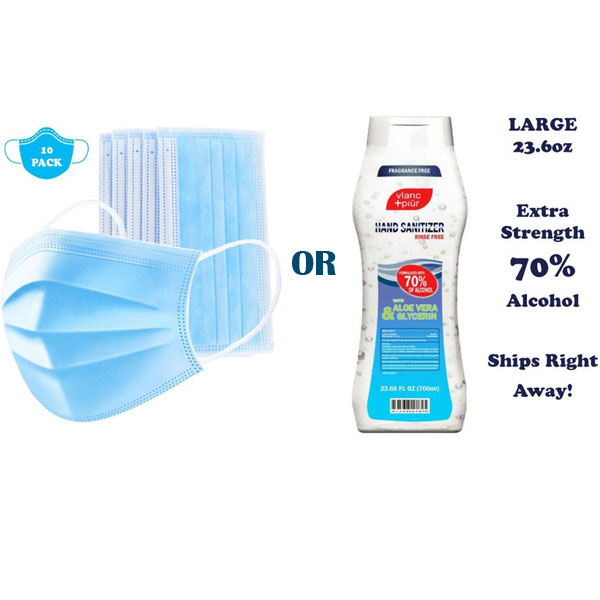 I just received my mask! Right now Choose Between
Face Masks or Hand Sanitizer
- 10 Pack of 3-Ply Disposable Face Masks - This is just $1.49 per mask - OR LARGE 23.6 Ounce Extra Strength 70% Alcohol Hand Sanitizer with Aloe Vera.
These are not as good as the KN95, but they are better than a cloth and certainly better than nothing. Also, these will ship much faster than the KN95, so they are good to have while you are waiting on the KN95.
Great to fill smaller bottles too - Order 6 or more and shipping is free - Limit 16 bottles per customer - This is about equivalent to 12 2-oz bottles, which are about $5 each right now if you can find them - Availability on hand sanitizer continues to get worse, so if you think you may need this for a few months, we highly suggest stocking up at this price
Fragrance free
Formulated with 70% Alcohol
23.66 fl oz
This is a VERY good price on hand sanitizer right now!
Ordering 6 or more total items makes shipping free.
SHOP NOW
! 🛍 PLEASE help us grow and keep going - share with a friend or two and don't forget to sign up for our once daily email subscription.